Oil Molí de la Creu - La Galera - Montsià - garrafa 2l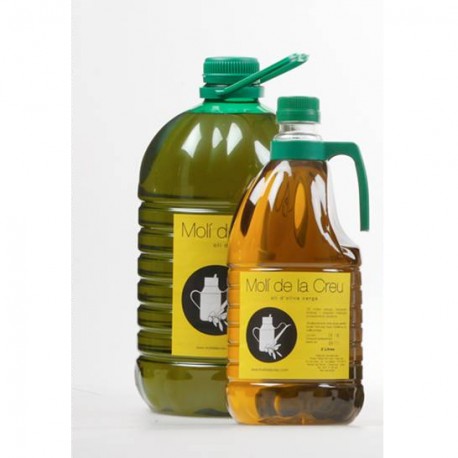 Oil Molí de la Creu - La Galera - Montsià - garrafa 2l
Oil virgin olive oil, Montsià.
This point of maturation, allows to obtain an oil with fruity ripe olive identifiable in nose and mouth, which shows the superiority of sweet, sour and spicy on.
Noted for its wide variety of culinary applications. Its sweetness goes well with all kinds of food. Because of its chemical and organoleptic characteristics, we can use it both as hot oil.